Released VR games and W.I.P.
Check this page for older releases and for progress updates on current projects.
Connect with me for more regular updates.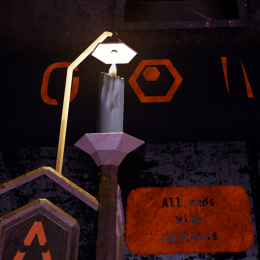 Designed to demonstrate various uses for breath detection. This tech demo / mini-game allows you to use your HMD's microphone to project your breath into VR and use it to solve puzzles.
Released 01 May 2018

Submitted for the Epic MegaJam 2017 this game experiments with a control mechanism that gives you 6doF control of your flying bug. The game was created in just 1 week.

The aim of this project is to adapt the game to your height and playing area, provide good interaction techniques, force you to move around rapidly and introduce safety techniques to make you more comfortable while moving.
Released 24 Oct 2017

Version 2.0.1 released
Now includes Arcade Mode to allow you to access any part of the story and build your own playlist of your favourite challenges.
Released full version 14 Dec 2016